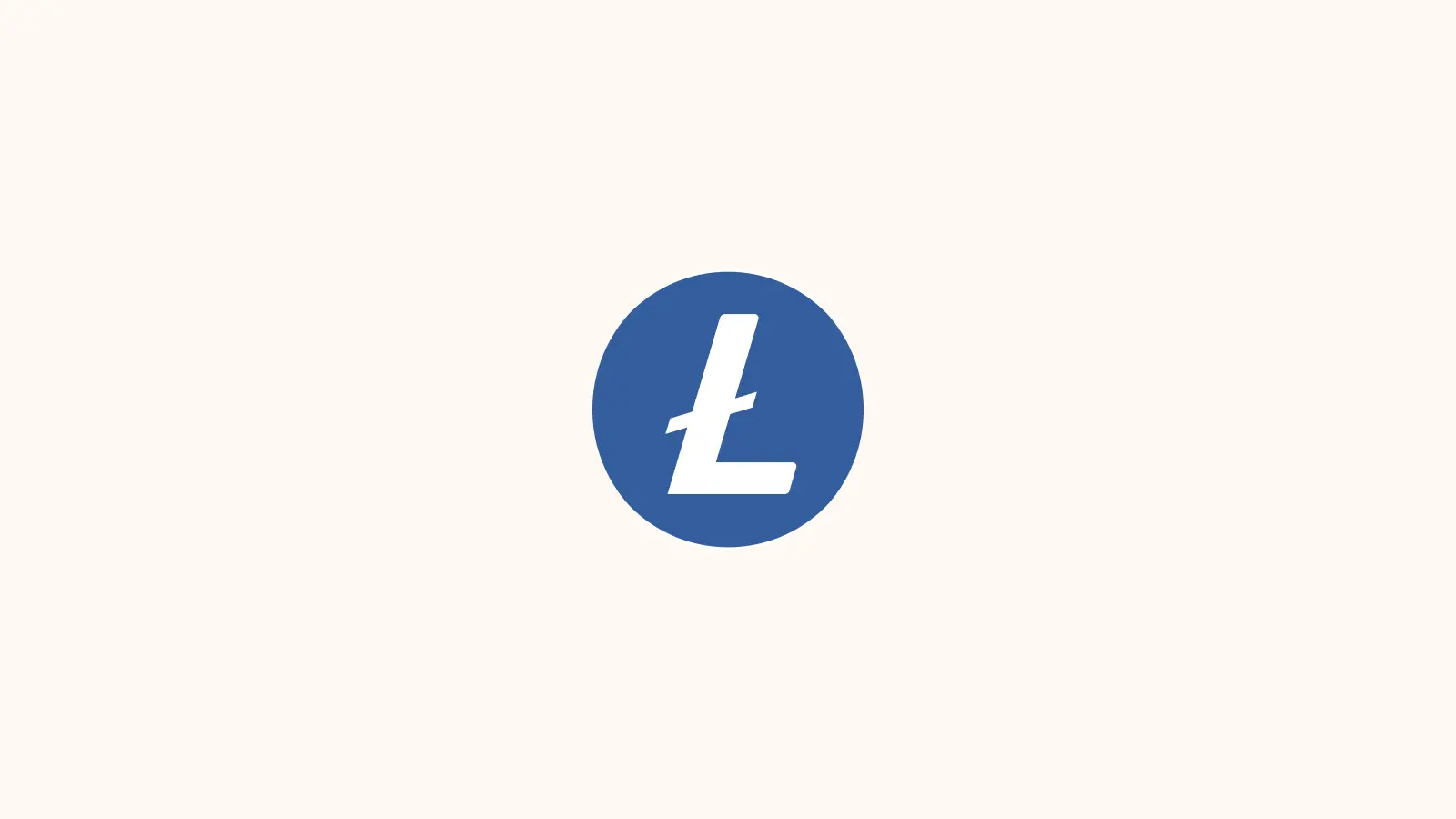 On July 3, the LTC price reached its new 2023 high of $114, rising by nearly  53%, with its market cap crossing $8 billion. The approaching halving event scheduled for August 2023 sparked enthusiasm among investors, hoping it would further boost the LTC price.
However, Litecoin (LTC) saw a decline in price on 2 August after it completed its halving event, with the block rewards paid to miners dropping from 12.5 to 6.25 LTC.
Litecoin (LTC) is a peer-to-peer cryptocurrency network facilitating fast, low-cost payments worldwide. It's one of the earliest altcoins that shares similarities with Bitcoin in terms of its underlying technology and principles. 
This article introduces Litecoin (LTC), including how Litecoin halving works, its price surges, risks, and the LTC price prediction based on experts' opinions to help you decide whether Litecoin is a good investment.
What Is Litecoin (LTC)? 
Litecoin (LTC) is an open-source, peer-to-peer (P2P) PoW (Proof-of-Work) cryptocurrency network facilitating fast and affordable global payments. LTC, the Litecoin network's native coin, is the second-oldest crypto coin in the market.
Litecoin was created as a fork of Bitcoin (BTC) by former Google employee and Coinbase engineering director Charlie Lee in 2011. Lee aimed to create "Bitcoin lite" by improving on the Bitcoin network's main issues, such as speed, scalability, and centralization.
Widely known as Digital Silver, the silver counterpart to Bitcoin's gold, Litecoin enables faster and more secure borderless transactions with greater scalability and reduced transaction fees.
With faster block times and higher supply, the altcoin provides Lightning, a Layer 2 scaling solution for immediate global transactions, and Atomic Swaps for cross-blockchain trustless trading.
Litecoin uses the Scrypt hashing algorithm, making Litecoin mining more accessible to a broader range of individuals.
How Does Litecoin Halving Work?
Halving events are a key feature of many PoW cryptocurrencies, including Litecoin. They occur at specific block intervals and involve a reduction in the block rewards miners receive for validating transactions and adding them to the blockchain. 
Litecoin halvings occur every four years, in which block validation rewards are reduced by 50% for every 840,000 blocks. Halving aims to maintain Litecoin's deflationary nature and increase its scarcity, potentially leading to higher demand and price appreciation. During each Litecoin halving event, the block reward is cut in half. This reduction in the rate at which new coins are created is intended to slow down the issuance of new coins over time and control LTC's total supply.  
Litecoin's recent halving occurred on 2 August 2023 and reduced the block reward by half, bringing it from 12.5 to 6.25 LTC.
The past two halvings since the launch of Litecoin occurred in August 2015, when the block reward got reduced from 50 to 25 LTC, and in August 2019, when the mining rewards were halved from 25 to 12.5 LTC per block. 
This process will conclude in 2142 when there are no more LTC coins to mine.
The Impact of 2023 Litecoin Halving on LTC Price
Litecoin's price rallied before the halving event on 2 August 2023, similar to its past halving events, in which LTC's price surged several months before halving due to reduced supply and increased demand.  
LTC price reached its 2023 peak of $114 on July 3, rising by nearly  53%, with its market cap crossing $8 billion.
Additionally, the Litecoin hash rate experienced a notable increase in June, ahead of the halving event. 
However, LTC has already experienced a 12% post-halving crash, declining toward $83, similar to the previous halving events in 2015 and 2019. 
On-chain data reveals the reason for the LTC price decrease is that whale investors and long-term holders have been massively selling their LTC holdings. According to data from Santiment, the whales with cumulative balances of 1,000 to 100,000 LTC started selling off a few days before the Litecoin halving event.
An analysis by BeInCrypto states that amid bearish sentiment after the halving, Litecoin bears aim for $70, putting the $80 support level at risk. However, if $80 support falters, the Litecoin price could drop to its next crucial support area at $72. 
Yet, if  LTC regains positive momentum, bulls could force an early rebound toward $90. A swift retake of $90 is possible if bulls conquer this resistance.
Litecoin founder Charlie Lee believes these disinflationary halvings help achieve mass adoption without sacrificing network security. However, he doesn't think halving has much effect. Instead, Lee believes the impact of halving on the LTC price depends on how the market reacts to the halving. During a Twitter live stream, he stated that "A lot of the price action is a self-fulfilling prophecy," and added: "Just because people think the halving is going to cause the price to go up, they will buy ahead of the halving or even right after the halving."
Additional Factors Affecting the Litecoin Price
Like any other cryptocurrency, the Litecoin price is subject to various dynamic influences driving significant fluctuations. Understanding these factors, along with the impact of halving events, is crucial for making informed investment decisions. 
Let's examine the additional factors that can potentially impact Litecoin's price movement below.
Supply and Demand 
The price of Litecoin, like with any asset, is affected by its supply and demand. If the demand for LTC exceeds its supply, the price will increase. Conversely, the price will decrease if the supply is more than the demand. Higher market capitalization leads to increased demand and higher prices. Conversely, higher trading volume indicates increased supply, leading to lower prices.
Market Sentiment
General market sentiment, influenced by positive or negative media coverage and trends on social media platforms, can impact investor sentiment and trading activity.
Macroeconomic and Regulatory Factors
Economic indicators, geopolitical events, and macroeconomic trends can influence investor behavior in the cryptocurrency market.
Regulatory changes and legal frameworks can also influence investor confidence and trading volumes.
The Cryptocurrency Market
Another significant factor affecting LTC's price is the general cryptocurrency market. Cryptocurrencies are highly interconnected, and the prevailing trends in the cryptocurrency market affect individual crypto prices. Plus, Litecoin often follows BTC price trends, as it's closely connected to Bitcoin. So, positive or negative movements in Bitcoin can have a cascading effect on Litecoin.
Technological Advancements and Use Cases
Upgrades, improvements, or innovations in Litecoin's technology can significantly impact its utility and security and attract investors. Plus, increased adoption of Litecoin as a means of payment or in various applications can drive demand and affect the LTC price.
OmniLite, a decentralized token creation platform enabling developers to build NFTs and construct their own bespoke cryptocurrencies on the network, has greatly enhanced Litecoin's user experience.
SegWit, Segregated Witness, and the MWEB (MimbleWimble Extension Block) update, improving anonymity for senders and receivers of transactions on the Litecoin network and substantially enhancing its privacy feature, were among Litecoin's other significant updates. 
 LiteVerse was the first NFT marketplace on the Litecoin network, introduced in 2022. 
A Litecoin-based Lightning Network mobile wallet, and MWEB-integrated mobile wallets, have also been announced by the developers.
Litecoin's widespread adoption among Coinbase, BitPay, NOWPayments, CoinGate, Alliant, and CoinPayments has also positively affected the LTC price. 
In 2022, the Litecoin Foundation stated that Visa would permit owners to use the Litecoin Card to spend Litecoin. 
E-commerce systems such as Shopify and WooCommerce enable online retailers to accept Litecoin payments.
Litecoin (LTC) Price Predictions
Litecoin price, like cryptocurrency prices in general, has been volatile since its launch in 2011. LTC reached an ATH of $410.26 in May 2021 but experienced a sharp decline shortly after. LTC's price was also in a downturn during the recent bear market following the Terra-LUNA crash and the FTX collapse.
At the beginning of 2023, the LTC price increased from $69.95 on Jan 1, 2023, to a peak of $102.83 on Feb 16, 2023. It declined in March to $69.29 but quickly recovered, reaching $101.82 by mid-April and $114 on July 3.
Within the last month, the LTC price decreased by 17.605%, meaning the coin is in a dip and could be a good buy opportunity for quick investment.
LTC Price Predictions 2023
PricePrediction.Net makes future Litecoin price predictions by applying deep artificial intelligence-assisted Technical Analysis on its past price data, including LTC past price, market cap, volume more.
It predicts the price of Litecoin to reach a minimum level of $92.98, a maximum level of $105.02, and an average trading price of $96.27.
Cryptonews analyzes the LTC price based on the halving event and technical indicators. It forecasts Litecoin price recovery due to LTC's rising 30-day moving averages, decreasing relative strength index (purple), indicating a positive turnaround, and increasing support level.
According to Cryptonews, while LTC's position still seems relatively mixed and uncertain, it won't fall much further again before recovering.
Cryptonewsz forecasts the LTC price to hit a maximum price of $189.286, a minimum price of $77.915, and an average trading price of $133.601.
CoinCodex characterizes the general Litecoin price prediction sentiment as bearish, with 6 technical analysis indicators signaling bullish signals and 24 signaling bearish signals, and the Fear & Greed Index showing 54 (Neutral). Based on its Litecoin forecast, it's now a bad time to buy LTC. CoinCodex's Litecoin forecast 2023 is within a range of $ 56.55 and $ 82.59. If it reaches the upper price target, LTC could reach $ 82.59.
Changelly predicts the LTC price to have a minimum price of $69.93, a maximum price level of $82.63, and an average trading price of $95.33.
LTC Price Predictions 2025
PricePrediction predicts the Litecoin price to reach a minimum level of $199.61, a maximum level of $237.12, and an average trading price of $205.20 throughout 2025.
Cryptonewsz suggests that the Litecoin price could be highly volatile yet surge in 2025. The minimum and maximum prices are expected to be $212.339 and $305.675, respectively, while the average trading value is predicted to be $259.007.
CoinCodex predicts Litecoin price to range between $ 60.85 on the lower end and $ 217.88 on the high end. Based on its LTC price prediction chart, the price of Litecoin could increase by 162.68% and reach $ 217.88 if it reaches the upper price target.
Changelly predicts the LTC price to have minimum and maximum prices of $199.59 and $237.10, respectively, and an average trading price of $205.18.
LTC Price Predictions 2030
PricePrediction predicts LTC price to reach a minimum level of $1,305.41, a maximum possible level of $1,565.15, and an average trading price of $1,341.64 throughout 2030.
Cryptonewsz predicts Litecoin may trade at an average of around $892.27. According to its LTC price prediction for 2030, it might fluctuate but stay consistently bullish throughout the year. By the end of 2030, the minimum and maximum price levels might be $731.50 and $1,053.04, respectively.
WalletInvestor has a negative outlook on Litecoin's price and implies a negative future trend, considering LTC not a good investment for making money. 
CoinCodex's Litecoin price prediction for 2030 is between $ 38.92 on the lower end and $ 234.89 on the high end. Based on its LTC price prediction chart, the price of Litecoin could gain 183.38% and reach $ 234.89 if it reaches the upper price target. 
According to Changelly, the LTC price will have a minimum price of $1305.28, a maximum price level of 1564.99, and an average trading price of $1341.51.
Final Words
The Litecoin (LTC) price is affected by a range of factors, including market factors, cryptocurrency trends, news and events, halving events, and investor sentiment. The future of Litecoin is highly dependent on the overall performance of the crypto industry.
While few crypto analysts consider Litecoin a promising blockchain in terms of technology,
it's one of the oldest cryptocurrencies, still ranking as one of the industry's most valuable ones at $7 billion.
When investing in LTC, you must take these predictions as merely the suggestions of some market experts and only invest what you can afford to lose.